MGO Subfloor
---
Our MgO Subfloor board is a special type of sulfate MgO board, which could provide much higher performance using in the flooring areas. MgO Sublfloor panels are specifically engineered with the structural, acoustical, fire-rated, and dimensional stability performance needs of today's Job-site in mind. Made of magnesium oxide (MgO) and an integrated mesh core, the panels offer a smooth structural base for floor coverings. Because panels are installed by framers, it can eliminate the need for gypsum underlayment applications, so there is no need to schedule that additional trade to complete installation.
---
Strong MgO Subfloor
Size and thickness
| | | | |
| --- | --- | --- | --- |
| Product | Length mm | Width mm | Thickness mm |
| MGO Subfloor board | 1800 | 1200 | 16/18/19/20 |
| MGO Subfloor board | 2000 | 1200 | 16/18/19/20 |
| MGO Subfloor board | 2440 | 1220 | 16/18/19/20 |
| MGO Subfloor board | 2700 | 600 | 16/18/19/20 |
| MGO Subfloor board | 3050 | 1220 | 16/18/19/20 |
Advantages
1.Stronger – 16mm MGO floor boards outperform typical 19mm Fiber Cement Floor boards and 19mm MGO floor boards outperform typical 22mm Fiber Cement floor boards.
Typical 19mm Fiber Cement floor boards have an average wet MOR (modules of rupture) of >7 MPa. 16mm MGO floor boards have a wet MOR>16 MPa. As a result, MGO floor boards can substitute thicker Fiber Cement boards while still achieving a stronger floor solution.

2.Lighter – MGO floor boards are up to 7Kg lighter than equivalent, thicker FIBER CEMENT floor boards. This results in easier handling and faster installation.

3.Cheaper – By substituting thicker FIBER CEMENT floor boards with thinner MGO floor boards, the builder can benefit from significant cost savings. Easier handling and faster installation will also reduce labor costs.

4.More Versatile – 16mm and 19mm MGO floor boards can be used internally, externally, and in wet areas. They can also be used for residential and light commercial applications. One board – multiple applications.

5.Greener Production Process – MGO floor boards have significantly less embodied energy than Fiber Cement boards.

6.Less Hazardous – Fiber Cement boards contain high levels (up to 60%) of crystalline silica (CS). When inhaled as dust particles, CS is classified as a hazardous chemical. It can lead to silicosis and/or contribute to lung cancer. MGO boards contain only trace elements of CS which do not pose a health risk.
Advantages of the Yurui MgO board
1.No 1 Automatic MgO board production machine
The high automatic degree could guarantee the accuracy of the Ratio, precise formula is the prerequisite to producing high-quality glass magnesium board

2.100% Pure Sulfate/Chloride-Free
The engineer has 25 years of experience in this field, and we have developed raw materials, formulas based on so many years of experience

3.Perfect Quality Control system
From raw material supplying, production process, goods inspections, we have established perfect quality control and tracking system

4.New product development ability
Based on so many years of production experience, we can help the client develop new products according to their market demand
Application of MgO board
The flooring MgO board is mainly used for the subflooring area.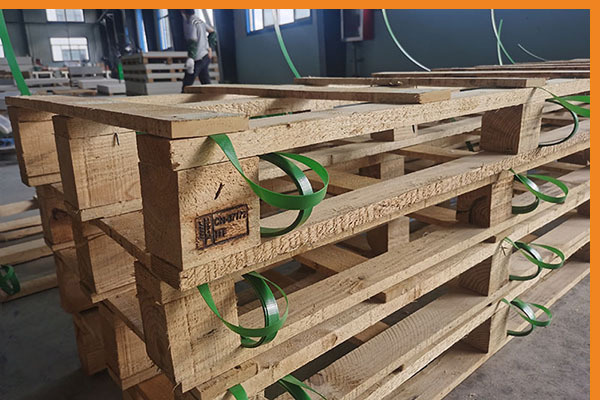 Packing & Loading
1)Before loading, we will screw the Green color PE strip into the pallet. This way could guarantee the whole pallet is much stronger and the pallet will not be destroyed after a long time of transportation. When customers do the unloading, sometimes the forklift destroys the PE strips. If we screw the PE strips into the wood, then this kind of problem will be avoided, which could guarantee there is no risk when the customer does the unloading.

2)If there is some space between two pallets, we will use a Dunnage bag.

3)Strong wood pallets

4)Corner Protection & film
loading is the final step for the manufacturer, we need to 100% make sure it is safe after the long-distance transportation.
PROVIDE SOLUTIONS FOR YOUR INDUSTRY