Shandong Yurui Machinery Group Co., Ltd mainly engaged in the manufacturing and exporting of the construction material and construction material production line. Our product portfolio is as follows: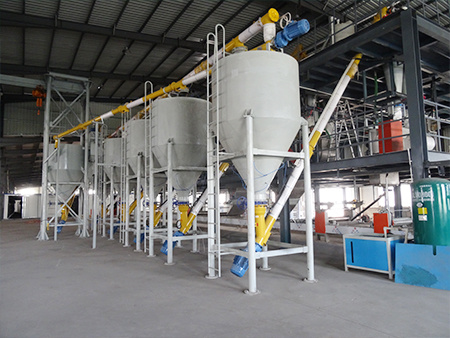 Magnesium Oxide Board Machine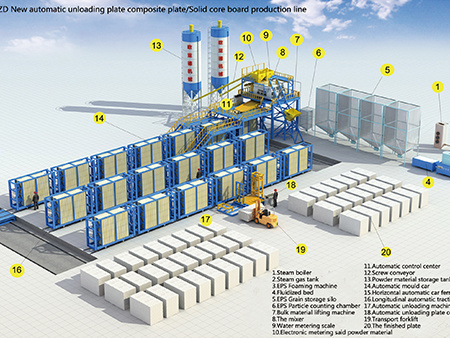 Eps Concrete Wall Panel Machine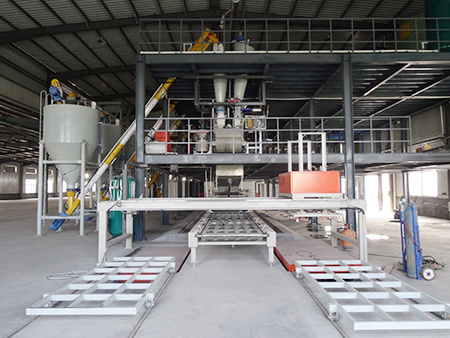 Fiber cement board production line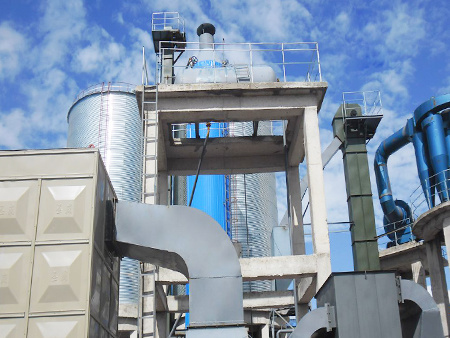 Gypsum series prodcution line
Product choosing is one of the most important milestones for the company's development. Magnesium oxide board is the most potent product in the construction material field. Fireproof; Moisture-proof; Environmental friendly makes it an irreplaceable product in the construction material field. Its uniqueness enhances a lot of competitiveness over other construction materials. Magnesium oxide board machine gives the possibility for those customers who would like to develop MgO board in the more deeply, long-term and keep developing the new products, building the brand.
Eps concrete wall panel, Fiber cement board, and Gypsum board are Popular and mature construction materials, which had been used and proved in the market. With the keep increasing freight cost and unstable market, customers prefer to set up the machine by themselves to that could make the whole process under control.
Our position is to help customers produce customized products; only high-valued products could help customers stronger. For the production line project, we regard this process as building dreams. From an empty land to building the steel frames; to designing the whole layout to the final factory running. Each project represents each customer's dream. We know exactly how important to be a dream builder.
Doing the construction materials and construction material production line makes us know well what kind of machine could produce a good quality product and how to update the machine to increase the efficiency and save cost.
We accumulate lots of experience in the construction material and construction material production line, our sample projects could be visited to help you know us better.
Yurui can be trusted, Yurui will not let you down.
Shandong Zhuchen Industry specializes in producing pure sulfate MgO Board. With excellent physical properties and great fireproof performance, the board could use widely in different places.
We have rich experience after over 25 years of producing the MgO board, and we are the first factory in China to successfully develop pure sulfate MgO board. We only use the highest standard of raw materials in the industry, equipped with a high standard production process control system, finished product testing and delivery system, timely after-sales feedback system, to ensure that every board you use is a qualified product.
Our products are exported to more than 50 countries in the world, and we have customers who have cooperated for more than 10 years in the United States, Canada, Europe, Australia, and so on. We have rich experience in market trends and product customization and can customize the most suitable board for customers.
Besides providing the mgo board, the more important is we help customers provide the most suitable MgO Board purchase solution based on customers' applications. Customers mainly cared about the following points:




We have a professional QC system to help customers solve the above concern and our experienced sales could make the communication easier.
Zhuchen is one of the leading companies in the Magnesium Oxide Based Building Board fields. Geared for innovation, highly rated by the world's best testing agencies, and sustainable in every sense of the word, the company and its diversified product line will help our clients and fulfill the marketplace demand for quality green construction materials.
Asia FUJI Elevator (Linyi) Co., Ltd. is a joint-stock enterprise that integrates the research and development, design, production, sales and installation and maintenance of various elevators, located in Pingyi County, Linyi City, Shandong Province, which has a total area of 200,000 square meters and a total investment of 1.3 billion RMB, and it is a key investment attraction of Linyi City in 2005..
At present, the company has obtained honors like the "National Quality Inspection Stable and Qualified Products", "National Quality and Honest Outstanding Enterprise" honor certificate and "High-tech Enterprise" and has won 15 patents in the elevator industry.In 2019, the company's leadership pioneered the company's development direction as a "one-stop product service provider of high-end intelligent transportation equipment", marking that Asia Fuji Elevator officially entered the field of intelligent three-dimensional garages and intelligent warehousing to solve the "parking difficulties".
The test tower, which integrates elevator and stereo garage inspection and testing, is 159 meters high,speed up to 10m / s.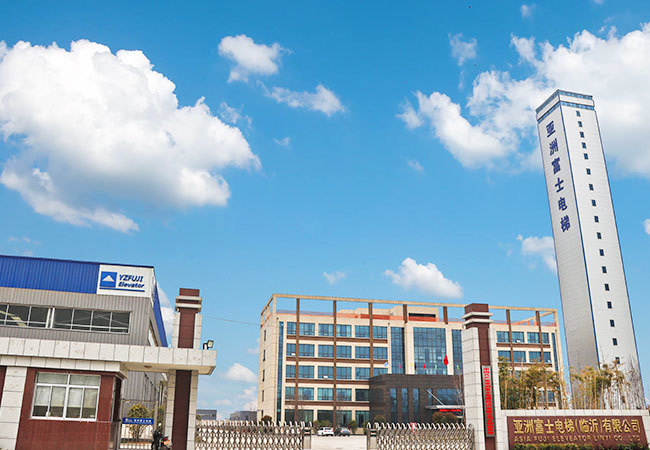 With the development of New-normal economy, Asia Fuji Elevator is aiming to develop ourselves in the direction of high-end, intelligent and IoT( Internet of Things), facilitate the upgrades of elevators and intelligent three-dimensional garages, drive the domestic manufacturing industry to the frontiers, and quickly achieve the great significant goal of "start from China, through the Asia, and towards the world"! In the next 5-10 years, Asia FUJI Elevator will take responsibility and respond to the national policy-"One Belt and One Road", take the Shandong Province as our base, Beijing, Shanghai, Jinan, Shenzhen and Hunan as the windows, and then set up branch offices overseas and establish production bases in Southeast Asia, gradually bring our products to the world and achieve rapid development ourselves.